Who We Are
We bring a personal approach to our work, which is why our clients love us and keep coming back
Speaking

life changing ideas
Coaching
develop clarity and commitment
Workshop Design & Facilitation
forward thinking and outcome driven
M.A.D.E. To Lead is a leadership development firm that exists to accelerate the practice of Courageous Personal Leadership. We believe that everyone—regardless of leadership position or title—can make a decision every day to lead courageously, and that is when our personal lives, teams, organizations and communities truly thrive. Our team is trained to support your growth at every stage, enabling us to be your leadership development partners for life.
We envision a world where every individual—regardless of leadership title or position—is inspired, empowered and equipped to lead courageously in their personal lives, teams, organizations, and communities.
To purposefully utilize coaching, speaking, workshops and programs to cultivate Courageous Personal Leadership in the lives of our clients.
The Courageous Personal Leadership Model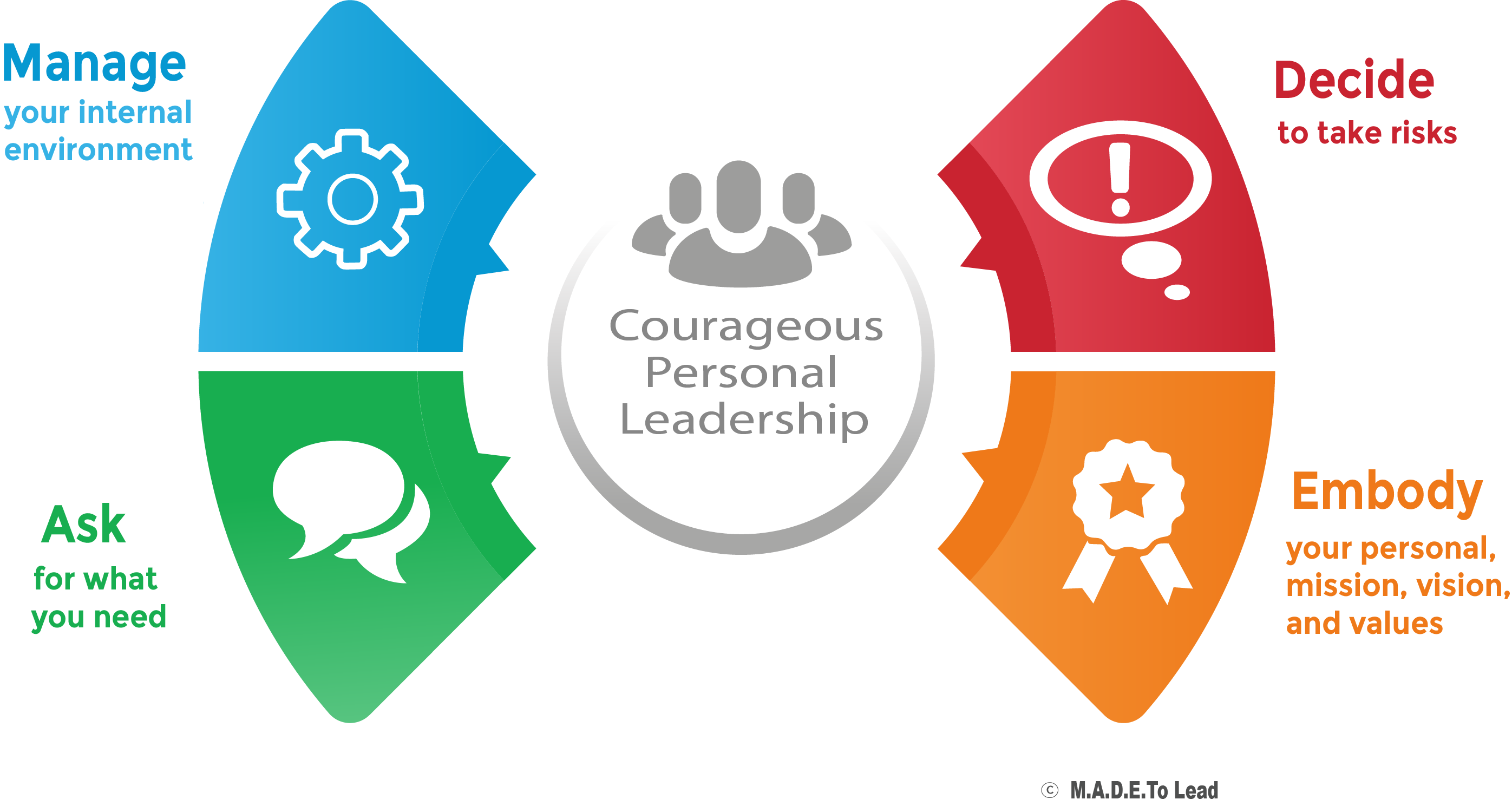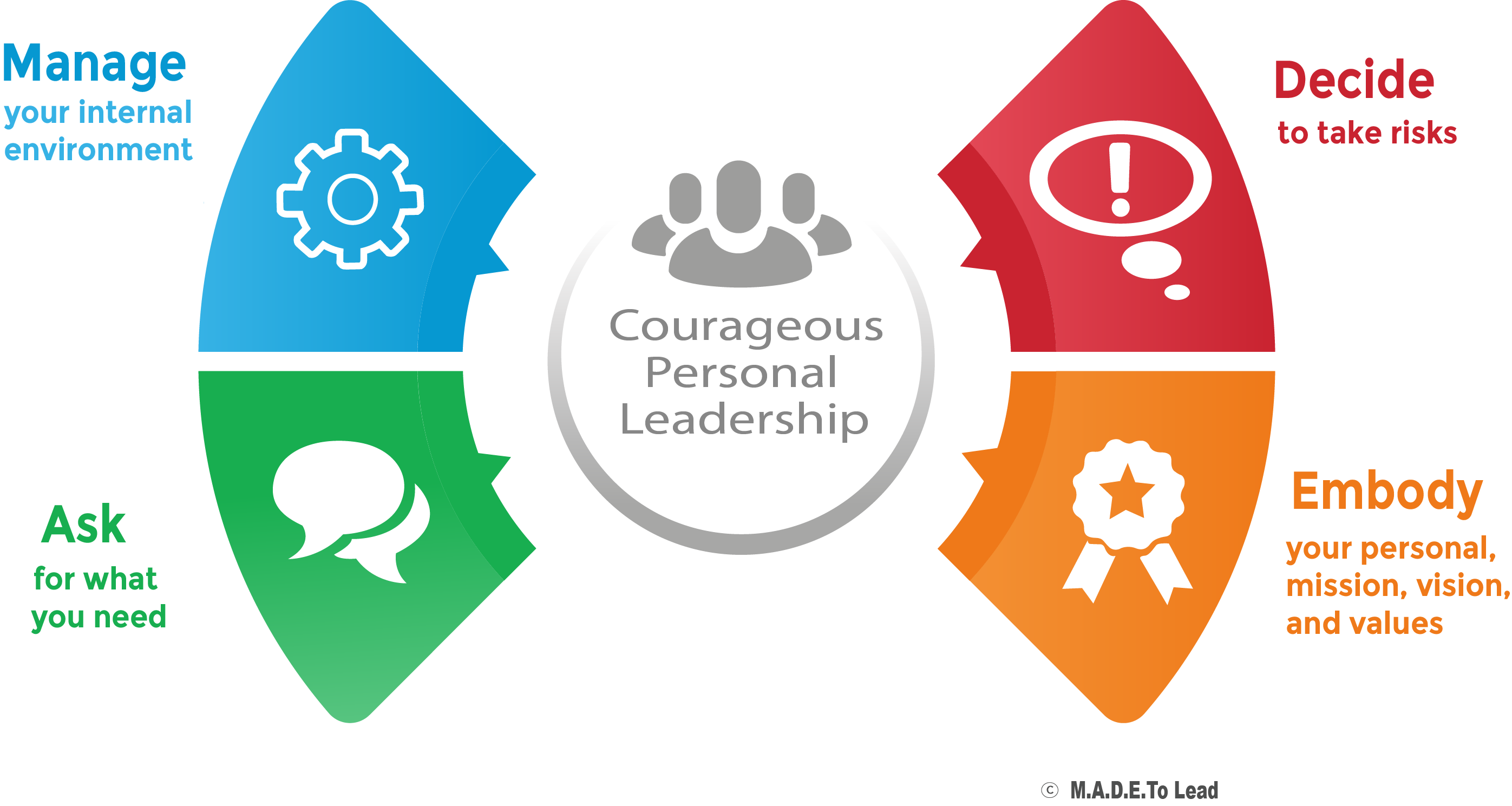 Imagine an organization where every team member strives daily to be self-aware, takes responsibility for communicating their truth and their needs, has the capacity to see situations from different perspectives and take inspired action, and shows up authentically. Welcome to the world of Courageous Personal Leadership.
The M.A.D.E. To Lead team boldly defines the Four Principles of Courageous Personal Leadership as the ability to effectively manage your internal environment, ask for what you need, decide to take risks, and embody your personal
mission,vision and values. These principles are the heart of the M.A.D.E. To Lead Model, and serve as
the foundation for ourcoaching, speaking and training philosophies.
Corey Graham
Co-Founder
Professional Coach, Speaker and Facilitator
Associate Certified Coach, Certified Professional Coach, Certified Master Coach, Certified Academic Life Coach, Certified Triple P Coach and Facilitator, Executive Education Certification in Non-Profit Management
"I use the power of coaching and speaking to redefine clarity, commitment and conviction for individuals, teams and organizations."
Sharma S. Graham
Co-Founder
Professional Coach and Facilitator
Associate Certified Coach, Certified Professional Coach, Certified Leadership and Talent Management Coach
"Coaching is not about problems-it's about possibility, transformation, dreams, and hope. It's about changing yourself and changing the world, and being unapologetic in doing so."
Who We Are
We bring a personal approach to our work, which is why our clients love us and keep coming back