Speaking

life changing ideas
Coaching
develop clarity and commitment
Workshop Design & Facilitation
forward thinking and outcome driven
M.A.D.E. To Lead® is a boutique leadership development firm that exists to accelerate the practice of Courageous Personal Leadership®. We do this by partnering with individuals and organizations to grow courageous, authentic, and self-aware leaders, teams, and cultures through coaching, programs, keynotes, and events.
We believe that everyone—regardless of leadership position or title—can make a decision every day to lead courageously, and that is when our personal lives, teams, organizations and communities truly thrive. Our team is trained to support your growth at every stage, enabling us to be your leadership development partners for life.
WE EXIST TO ACCELERATE THE PRACTICE OF
COURAGEOUS PERSONAL LEADERSHIP
®
 The M.A.D.E. To Lead team created the Courageous Personal Leadership model to focus on critical behaviors that individuals at all levels can demonstrate to lead with more influence and impact. The Courageous Personal Leadership model consists of Four Principles: Manage your internal environment (self-awareness), Ask for what you need (leadership voice + negotiation), Decide to take risks (decision-making + risk-taking), and Embody your personal mission, vision, and values (authenticity + purpose).
Rooted in research and real-world experiences, the Courageous Personal Leadership model is practical, applicable, and easy to integrate across positions, levels, and industries. It works in the everyday leadership moments we experience and is as effective in the bigger leadership challenges we wrestle with over time. The Four Principles are the heart of the Courageous Personal Leadership model, and serve as the foundation for our coaching, speaking and training philosophies.
THE FOUR PRINCIPLES OF COURAGEOUS PERSONAL LEADERSHIP ENCOURAGE OUR CLIENTS TO THINK
CRITICALLY AND STRATEGICALLY ABOUT 
THE FOLLOWING KEY QUESTIONS:
MANAGE YOUR
INTERNAL
ENVIRONMENT
AM I
AWARE OF MY
IMPACT?
ASK FOR
WHAT
YOU NEED
AM I
USING
MY VOICE?
DECIDE
TO
TAKE RISKS
AM I
TAKING
RISKS?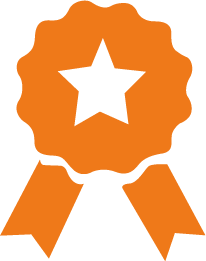 EMBODY YOUR
MISSION, VISION,
AND VALUES
AM I
LEADING WITH
PURPOSE?
Courageous Personal Leadership–helping you to establish or evolve yours–is the centerpiece of all we do. We look forward to the opportunity to partner with you!
Make A Decision Every Day To Lead
Would you like to learn more about Courageous Personal Leadership experiences or coaching programs? 
Please feel free to use our contact form.